Building a DIY Student Portal from Scratch
Notes from #HEWeb2015
These are notes from a talk by Gary Kuhlmann, Keith Warburg, Bobby Lacey and Ashley Williams titled "Building a DIY Student Portal from Scratch" during the HighEdWeb 2015. The Valdosta State University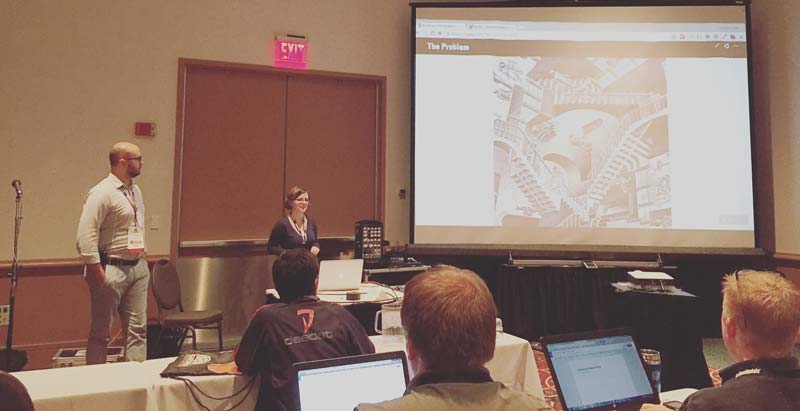 The Problem
had trouble keeping track of students
disjointed systems for students
Too many passwords across campus.
hard to find services.
biggest target was at-risk students; didn't have a way to help them along except through their professors.
The Solution
A way for students could access resources and services through one system.
One login, then could jump off to other services.
Used MS's login page, then used some magic to also log into their new portal.
Created "Ads" to help expose available services.
Peace
– KS
Web Developer at Benedictine University near Chicago