Light up the Web! An Intro to Building Apps with Firebase and Angular
Notes from #HEWeb2015
These are notes from a talk by Ryan Christie titled "Light up the Web! An Intro to Building Apps with Firebase and Angular" during the HighEdWeb 2015. Illinois State University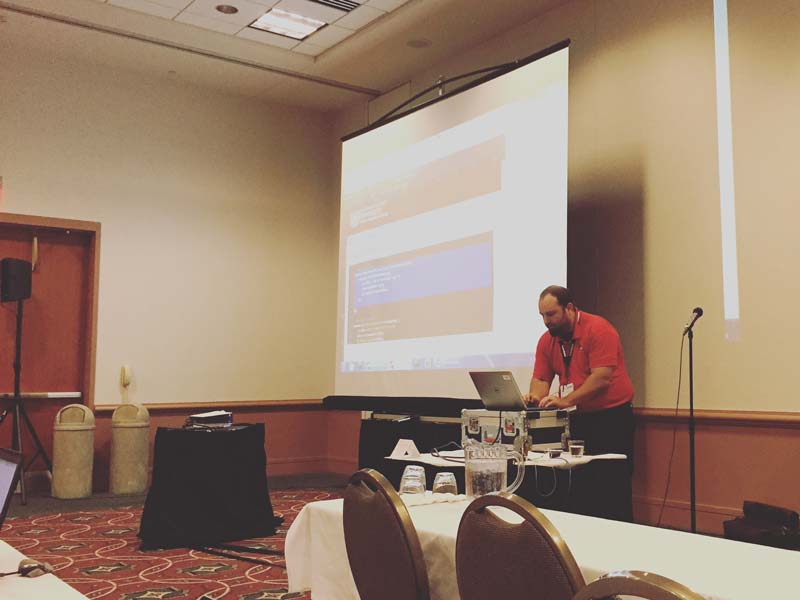 http://webisthebest.illinoisstate.edu/light-up-the-web/presentation/
What is Firebase?
NoSQL
No need for a backend (Firebase is a service)
No problems
Everything is stored in it's own document
Useful for real time data
Flat data structure
Easy startup
Everything stored in JSON
Built-in API
Data editing UI
How do you make a great choice?
Forget technology, what are you trying to accomplish?
Don't solve problems or make decisions with only the information you already know.
The web changes fast. Learn to change with it.
How to store location data
What I knew: edit static JSON file, SQL Data base
Aware of: NoSQL, MongoDB, Redis
What I discovered: Firebase
How will people edit the data?
What I knew: JSON, AJAX and jQuery, CodeIgniter, Angular
What I was aware of: Ember, Backbone, Laravel
What I discovered: AngularFire
Peace
– KS
Web Developer at Benedictine University near Chicago