Data Silo Smack Down Enter the EIP
Notes from #HEWeb2015
These are notes from a talk by Jim Kittle titled "Data "Silo" Smack Down: Enter the EIP" during the HighEdWeb 2015. Ohio State University.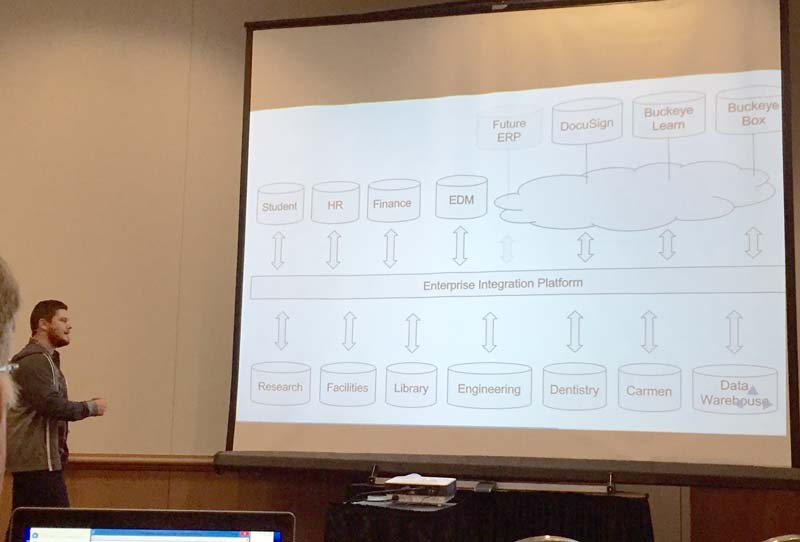 What is SMAC: Social Mobile, Analytics, Cloud; data sources from lots of sources.
Issues on the old way
Data structure changes = downstream impact
Direct load to data layer
No insight into usage / frequency
Less secure
Less efficient
Many consumers of data, many security process, lots of data
Enter the Enterprise Integration Platform
Already worked out how to integrate between the different systems.
WSO2 is the open source tool (there are several options)
Data Services Server
Access to all data stores
Turn a SQL Query into an API
Eliminated the need for direct DB Access
Enterprise Service Bus
Contral hub for all web services
Control access to the resource level
Throttle Services
XML to JSON and JSON to XML
SOAP to REST and back
Build composite services.
API Store / Gateway
Storefront for Developers
Key / Token Generation
Increases visibility into available services
Makes the organization more agile
Peace
– KS
Web Developer at Benedictine University near Chicago